Challenges of STEM Learning and Teaching
High emphasis on "marks" and rote learning, rigid curriculum with little connect to "daily life" demotivates children and teachers. Hence, students lack critical thinking, problem solving and communication skills which are essential for social, cultural and economic development.
Guided Discovery Approach to STEM at Eikas Foundation
Eikas Foundation firmly believes that children inherently carry nascent seeds of inquiry and discovery which can be tapped for self-driven learning and holistic development. Our STEM Gym programs for children in schools, as well as at our learning centre in Anna Nagar, Chennai, are designed based on the above principle. We also do one-on-one mentoring for children with high motivation to pursue careers in science and engineering.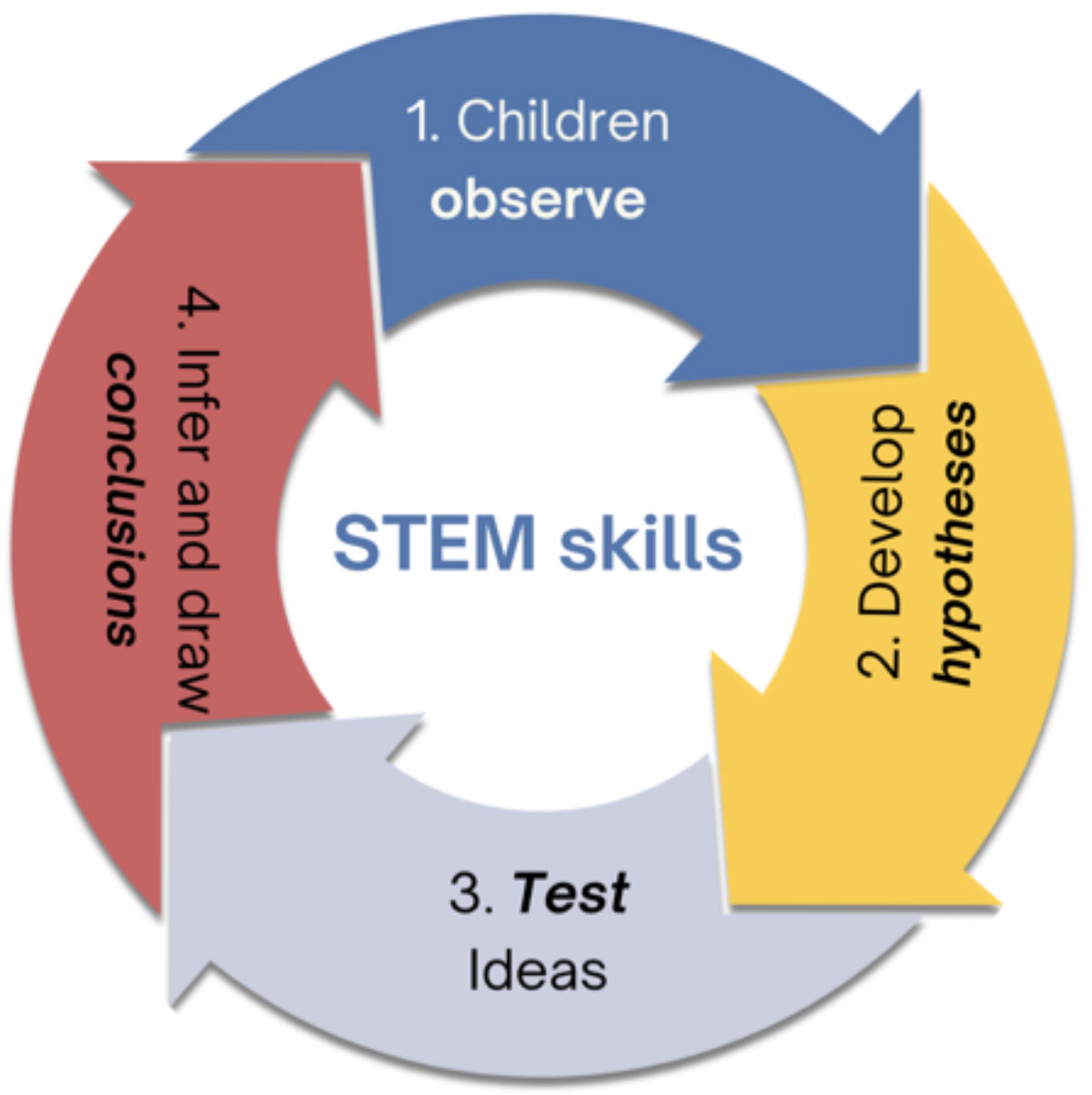 Our STEM programs are based on the following core structure and incorporate key features described below.
Core Structure of the Learning Process
Children observe phenomenon
Develop "guesses" for why the phenomenon occurs (hypothesis development),
Test their hypothesis —experimentation
Collect data, analyse and infer, and compare conclusions with initial guesses.
Key Features
Children internalize the "scientific method", questioning and inquiry — develop soft skills like confidence, spirit of inquiry beyond science, listening skills, team work, excitement to learn, not afraid to fail. In effect, they become independent learners in any field.
Conceptual learning grounded in everyday phenomena/activities which stimulate children's natural curiosity and develop a love for science and learning.
Non-threatening/non-judgmental learning environment to help children "think freely" and feel "free to make mistakes"
Focus on "fundamental concepts" in science – step away from overloaded syllabus to help children learn the fundamental concepts very well
Scaffold learning with teasers/questions + activity/experience + group processes, children "converge" to "answer"
Concepts are aligned with the curriculum to help teachers see the potential to use these in their regular teaching
Activities are designed to help children engage despite literacy, numeracy and conceptual gaps
Focused set of 10 modules that can be transacted in 2-3 day slots every month
Continuous formative assessment to assess how children are learning and take corrective steps where needed
Integration of life skills like critical thinking, wellbeing, self-confidence – so that the learning process addresses children's needs holistically